A Vintage Bloore for
A Contemporary Gallery
(June 3, 2023)
Contemporary Calgary is a non-collecting, event oriented art gallery. And it's annual LOOK fundraiser party and auction is a big Calgary event. The Bloore Estate's donation this year, a significant painting from 1998, looks as contemporary as ever and will certainly be a highlight of the show.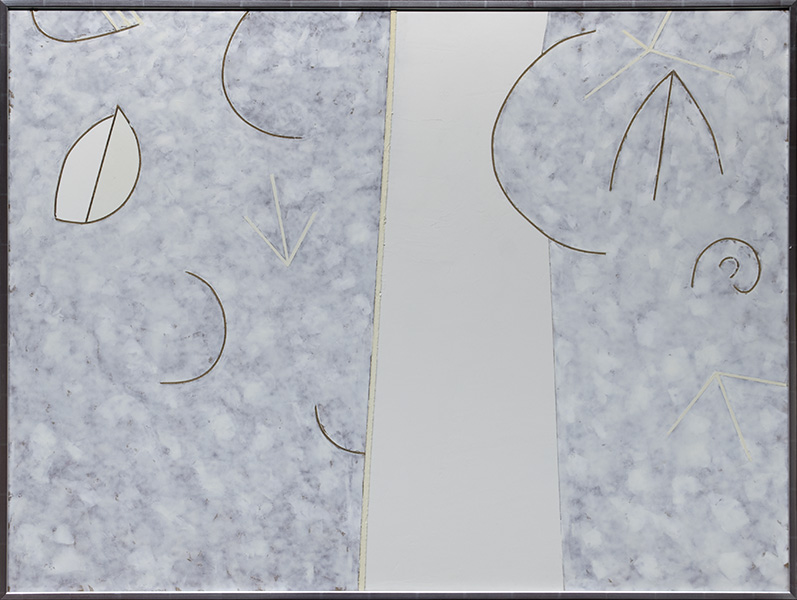 August 1998, Untitled No.3, oil on masonite, 91x122cm
Click to look close
In 1998 Bloore made a brief diversion - five paintings - from white-on-white. Three of these featured in the 2005 semi-retrospective in Peterborough and the series is discussed in Illi Tamplin's catalog essay here. This particular work hung in the "Blue Series and a New Series" show at the Moore Gallery in Toronto in 2001 and the "Untitled" show at the Wallace Galleries in Calgary in 2016 here.