In 1965, Dorothy Cameron was no longer running the Here and Now Gallery on Cumberland Street. She had opened the Dorothy Cameron Gallery on Yonge Street. And Ron Bloore was no longer painting in the manner he was when he showed at the Here And Now in 1962.
Before the opening, photographer John Reeves did a shoot with the artist using colour film which was exceptional on a newspaper shoot in those days but requested so as to highlight that all the latest works were white while the earlier work was decidedly not. Some of the black and white shots are in the photo album portraits (here).
This solo Bloore exhibition was co-curated with Barry Lord who was then the Director of Gallery New Brunswick where the show went after Toronto.
Works From the First Show
loaned to the exhibitions
Of the eight works loaned to the show we have images here of seven.
New Works From the Past Year
Of the nineteen new works debuted at the show we have a few decent images
And some shots of the two-by-two's on the wall
Time Magazine & "Artist Bloore"
There is much to say about this show. For the time being (the time being December 2022) we will let the story be told by the images we have here. The Bloore Estate does not have a single work from this exhibition. However, three of the pieces shown below are, as of this writing, in the hands of an independent Toronto dealer.
1965, Painting No.11, 122x244cm, oil on masonite, National Gallery of Canada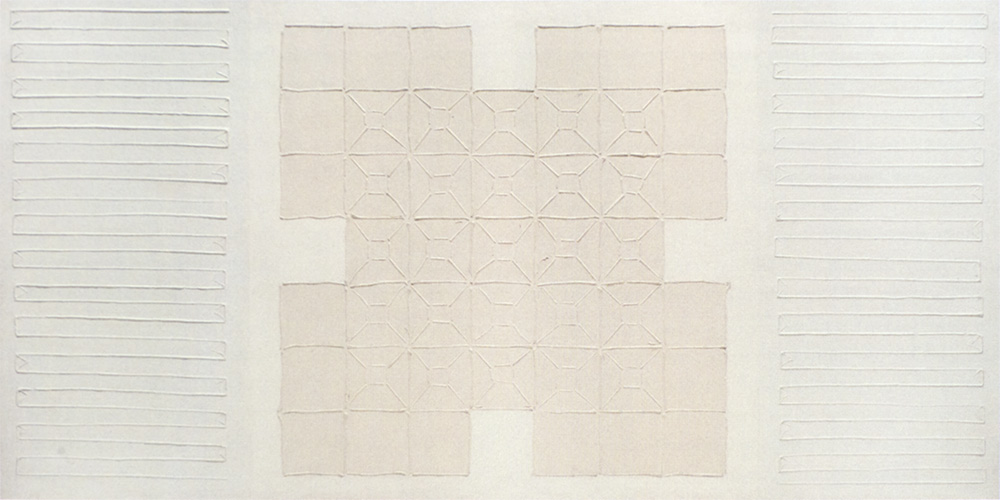 1964, Painting No.1, 122x244cm, oil on masonite, Vancouver Art Gallery
1965, Painting No.10, 122x244cm, oil on masonite, Nickle Art Museum
1964, Painting No.3, 122x122cm, oil on masonite, New Brunswick Museum
1964, Painting No.4, 61x61cm, oil on masonite, Private Collection
1964, Painting No.5, 61x61cm, oil on masonite, Private Collection
1965, Painting No.6, 122x122cm, oil on masonite, Robert MacLaughlin Gallery
1965, Painting No.8, 61x61cm, oil on masonite, James Rottman Fine Art
1965, Painting No.9, 61x91cm, oil on masonite, James Rottman Fine Art
1965, Painting No.15, 61x91cm, oil on masonite, James Rottman Fine Art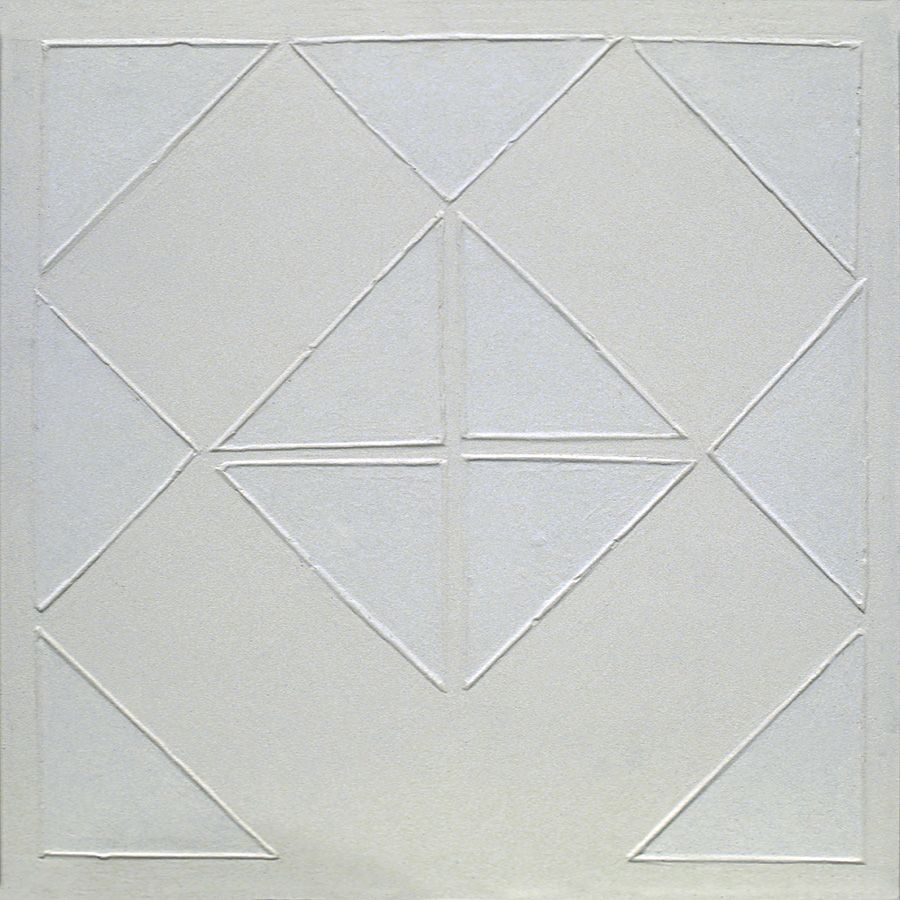 1965, Painting No.18, 61x61cm, oil on masonite, Private Collection
The two-by-two's as they hung at the show, No.s 5, 8, 7 and 4
18, 13, ?, ? They are not all the right way up
15, ?, ? But these photos are from during the hanging
1960, White Sun Green Rim, 122x122cm, oil on masonite, Private Collection, Toronto
1961, Byzantium, 122x122cm, Private Collection, Toronto
1961, Yellow-Green Painting, 183x122cm Agnes Etherington Gallery, Kingston
1961, Blue Green and White Painting, 122x122cm, Art Gallery of Ontario
1962, Small White Cross, 46x122cm, Art Gallery of Ontario
1962, White Line Painting No.1, 65x150cm, Private Collection, Toronto
1962, White Relief, 46x122cm, Robert MacLaughlin Gallery, Oshawa, Ontario