To speak of mystery through mystery, that is art
- Wassily Kandinsky, 1910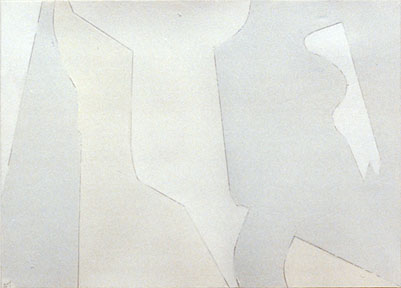 I consider Ronald Bloore to be one of the finest artists that this unwieldy country has yet produced. Wonderfully serene, yet fraught with a vibrating hum of tension, his work sings to my soul.

I have had the honour to know and work with Mr. Bloore for the past four years, and have been privileged to witness a larger fraction of his prodigious output than many. The sheer abundance of the work... all of it perfect, magnificent, sublime... is overwhelming.

The process of selection has been an awe inspiring responsibility. At first glance, the choice of work may seem wildly disparate. Upon closer inspection, however, and after some thoughtful contemplation, you will find that this notion drifts away quite naturally.

While looking at hundreds of works that span decades of time, it became obvious to me that there are certain elements - the radiating circle, the hooked line, the semi-curve, and the space both within and without that curve - that appear again and again. Mr. Bloore has developed his own meaningful symbolic systems whereby these specific elements represent complex systems of thought and emotion. His work is a codex for his life experience, the merging of rigorous logic and brilliant intuition.

It is the marks themselves, and the combinations of marks, that form an iconography that transcends the personal. Each mark is made with an exacting certitude, with an authority that affirms its precise location within the context of the work as absolutely right. The mark, or symbol, acts as one facet of an oracle that, when combined with other marks, has transformative power. The work achieves an autonomous existence. It is the cause of an effect.

The remorseless and purposeful creation of great works of art - the modus operandi of Ronald L. Bloore.

Y.M.Whelan, January 2002.