Small Exhibitions:


Peter Pan Restaurant, 2006-14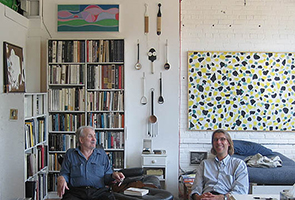 Small Works at the Art Co., 2003


Maquettes and Small Paintings, Victoria, 2003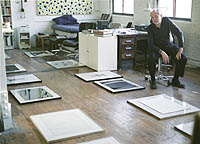 Works on Paper, San Francisco, 2003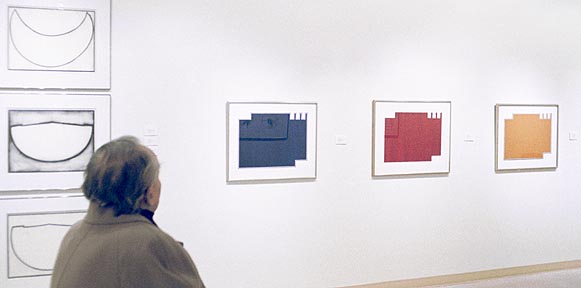 Works on Paper, Sarnia, Ontario, 2002
Major Exhibitions: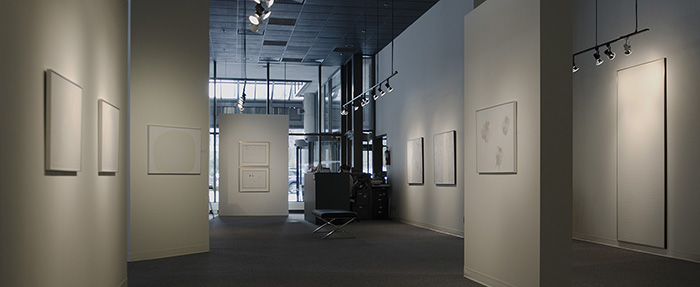 Untitled, Ron Bloore at Wallace 2016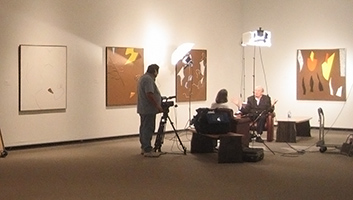 Fragments of Infinity, Late Works,2007-8


Bloore at 80, 1988-2005 Retrospective, 2005





Paper Retrospective, 68 works on paper, 1988


Most large exhibitions were so much work themselves
that producing web pages about them at the time was out
of the question. Now in quieter days, documentation
of the bigger shows may proceed - at a quiet pace.
Bloore's two largest shows, the Not Without Design
retro of 1990 and the 2011 Moore Gallery tribute are
still to be done. Also his two most important shows,
the Dorothy Cameron Gallery debut in 1965 and the
Sixteen Years retro of 1975.